Year 2008
NOVEMBER
WHO IS WHO?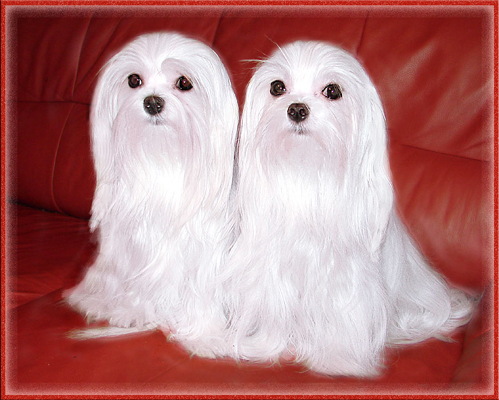 10.11.08
This wonderful pic in which are pictured
BACIAMI ANCORA DEI CAVALIERI DI MALTA " ROSA" (on the right)
and her daughter CELINE ENIGMATIC VITTORIA "CELINE" (on the left)
was sent me by my dear friend Karla Nemcova (Enigmatic Vittoria kennel)
July 2008
07.01.2008
The new graphic of my site is online!
A special THANKS to my dear friend and web master Rosa Galluccio.